All-in-one chair comes with an integrated memo pad and storage to remove the need for a conference table and create an active and flexible meeting scene.
Users can easily gather for a conference and disperse into smaller breakout groups by just moving the chairs. With the flexibility, users can face the front easily for TV conferences.

Ergonomic
Design

User-friendly

Comfortable Seat
Cushion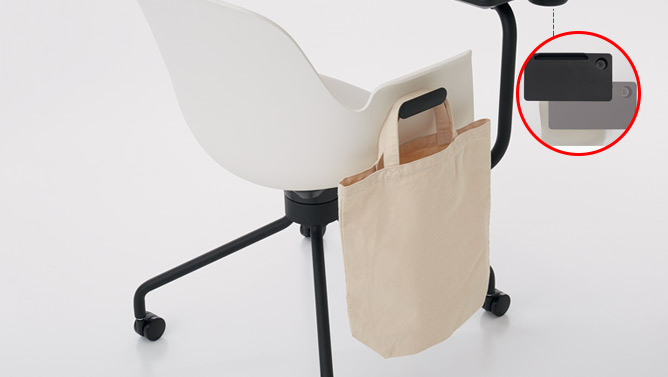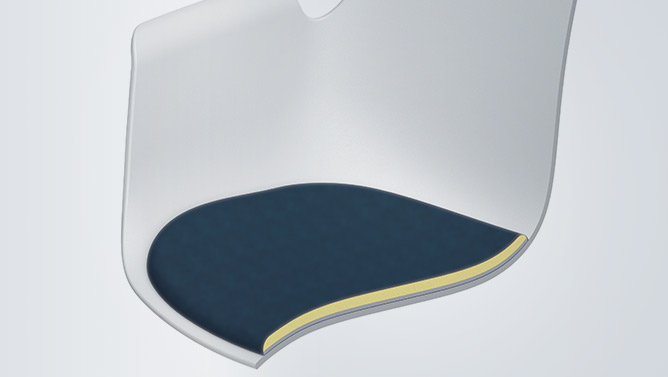 Ergonomic Design
The seat and the memo stand can be rotated for smooth entering and exiting the seat.
Bag hook: You can hang the bag you brought to the meeting.
The bag hook colour is the same as the colour of the legs.
User-friendly
Memo stand – Movable with tablet stand and cup holder. A3 paper can be laid flat sideways. The position of the memo stand can be adjusted to suit the individual preference.
Comfortable Seat Cushion
A soft cushion layer is provided between the upholstery on the surface and the base layer, you can comfortably work for a long time.