Air Controlled Lumbar Support Technology
The key component of that functionality is its concealed adjustable lumbar support airbag. It allows the shape of the seat back to be customized to suit the shape of the user's spine. Those with more pronounced spinal curvature can inflate the airbag to increase support to their lumbar region. The customized support relieves fatigue over long periods of sitting.

The Air
Technology


Breathable
Seat

Weight Perception
Structure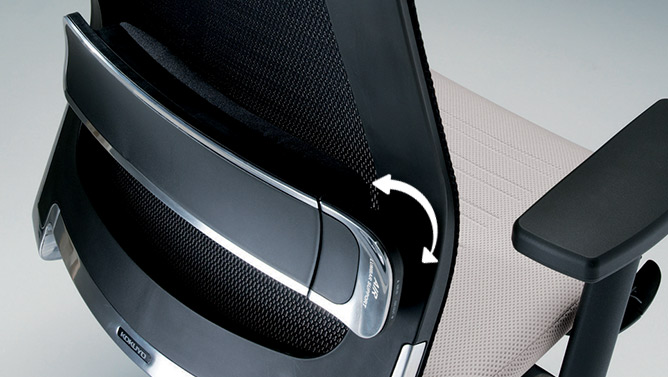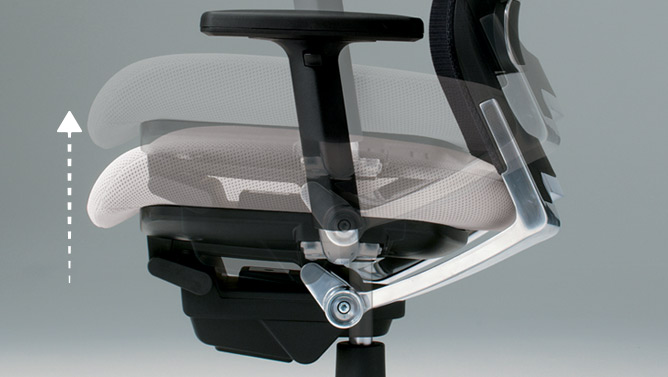 The Air Technology
Assist in pumping air from the lumbar bar that inflate the shape of the lumbar bar to give a better support at the lower lumbar area. The air could also release by pulling the lever backwards to release the air to find your most comfortable support.
Breathable Seat
A seat cushion composed of riveted urethane covered in three-dimensional mesh disperses the body's heat on the seat maximising comfort for users, thus making AIRFORT the ideal choice for today's demanding business environment.
Weight Perception Structure
The high-quality and ergonomic AIRFORT office chairs can fit any body type. Unlike the complicated operation systems found in other seats, it adjusts automatically according to the user's body weight, creating a link between the seat and the backrest. The perfect tilting angle gives you a feeling of enjoyment whilst sitting on the most comfortable seat.