Since its foundation, KOKUYO has endeavoured to support people's "working" and "learning" with a focus on stationery and office furniture. In the face of diversifying customer need and increasingly ambiguous boundaries between work and private life, we have recently added a "living" perspective to the "working" and "learning", and we now offer value that adds delight to both work style and life style.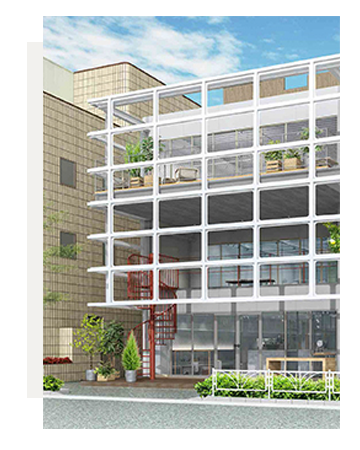 The Concept Of TOT (Think Of Things)
The concept behind the THINK OF THINGS is "to transcend the boundaries between work and life". Seeing both work and private life through the same eyes instead of separating them is the key to finding your true self and bringing your potential into the light.
We will launch original and select items from the explore looking for the kind of innovation to create a theme. The public and private sectors, based on regional cooperation are an assumption, medical and health, about the city problem, take the owner leadership you are interested, and promote the theme. viewpoint of "tools that bring excitement and discovery to the home and office", and we hope to motivate people to think about and identify their own "standards" (what they like and feel comfortable around).
There is a multi-purpose STUDIO available for rent (2F) and KOKUYO office (3F) within the building, and we intend to interact with customers and local people in various ways utilising this client contact point in order to develop goods and services at a speed you can feel.
With a calm ambience despite being adjacent to Harajuku and Omotesando, the Sendagaya district is a place people in search of new value gather and is populated with many highly individual shops and creative offices that stand quite apart from the trends. Amid this exciting environment, we aim to be "A place to reflect on objects and things" where people can hold the tools in the palm of their hand.
Read More
Facebook
Instagram