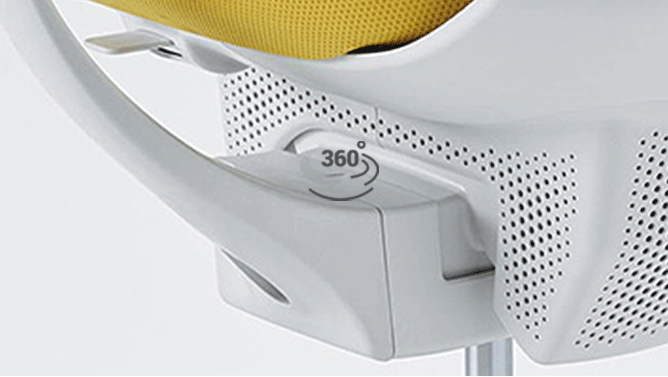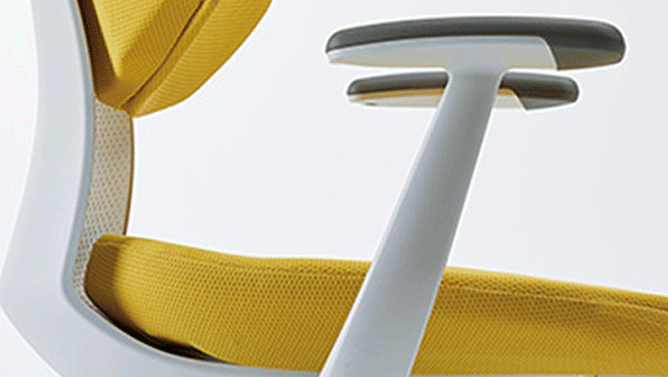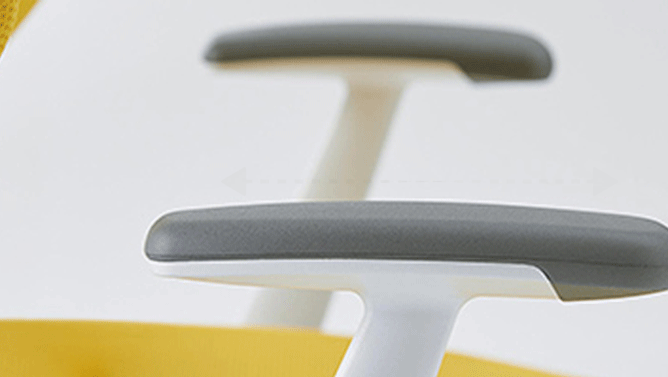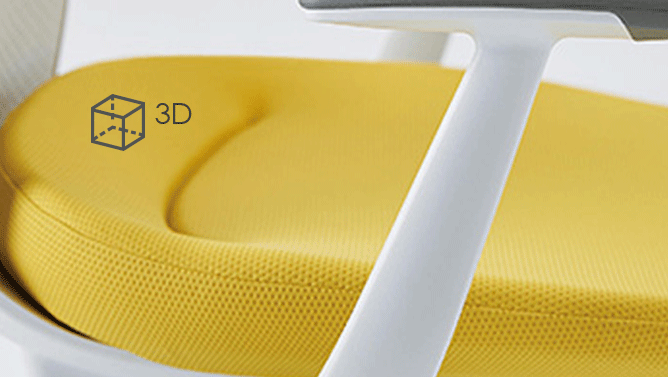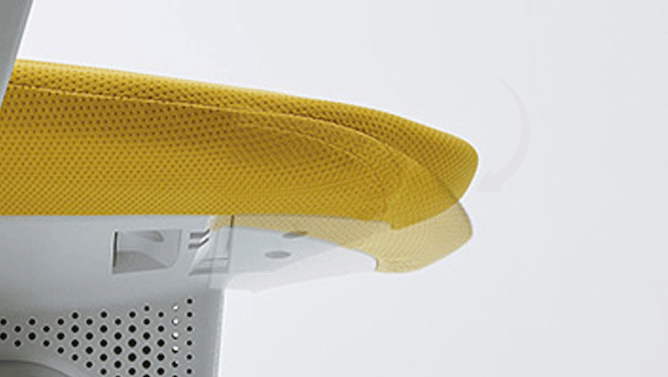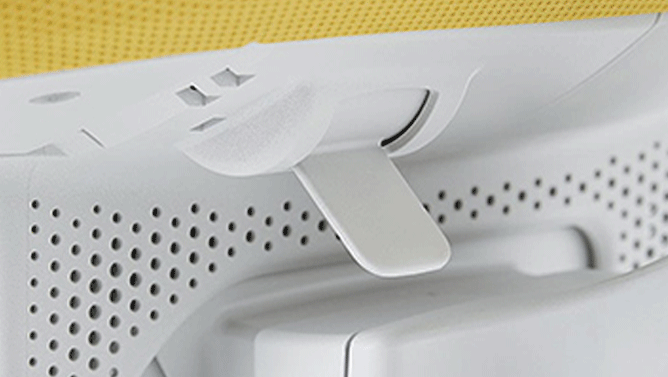 Gliding Mechanism
Which moves 360 degrees freely back and forth and
right and left according to minute movement of one body
ing is a combination of two levels of mechanics, to follow any movement of the body from forward lean, backward inclination, left and right twist. A mechanism like a swing that does not use a spring eliminates the load at the beginning of movement and makes the body easy to move. Furthermore, since there is a lumbar return after moving, you can safely leave your body in the chair without breaking the balance.
Lumber-less Design
By adopting the gliding motion, it supports our sitting posture
360 ° gliding naturally creates the S-shaped curve of the backbone, there is no lumbar support on the backrest. The backbone can be released more and the correct posture can be kept comfortably.
Arm Grip
To Shake Your Body With Confidence
Armrest is completely fixed type.
The armrest top is covered with soft pad cushion, it allows the user to grip the armrest and shake their body with confidence and stability. It is standard specification for all models.
3D Posture Supported
To Disperse Body Weight and Improve Sitting Posture.
The post 3D posture support of ing prevents the body from slipping off when tilting forward and at the same time improves the sitting posture and distribute the body weight evenly.
Front Free Tilt
Which Requires No Adjustment of the Depth of the Seat
The seat front part is bent so as not to exert pressure on the under side of the thighs thus reducing the pressure. Even a person with a smaller stature with less tightness do not require adjustment of the depth of the seat because there is less pressure.
Gliding Stopper
That Stop the Gliding Mechanism for a Stable Posture
Equipped with a safety stopper that 360 ° gliding does not work unless you sit down firmly. It will be fixed when you leave your seat. In addition, a stopper can be fixed all the time in the upright position is also available equipped as standard.