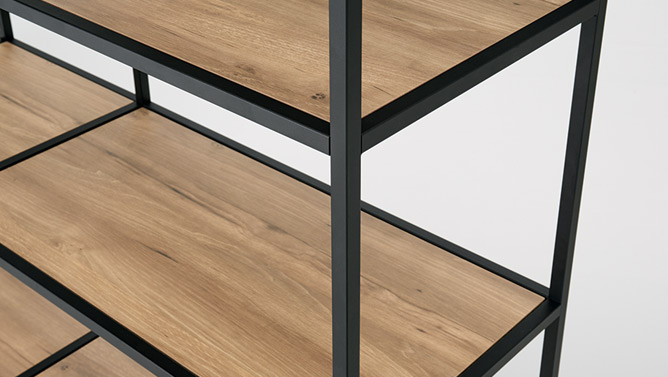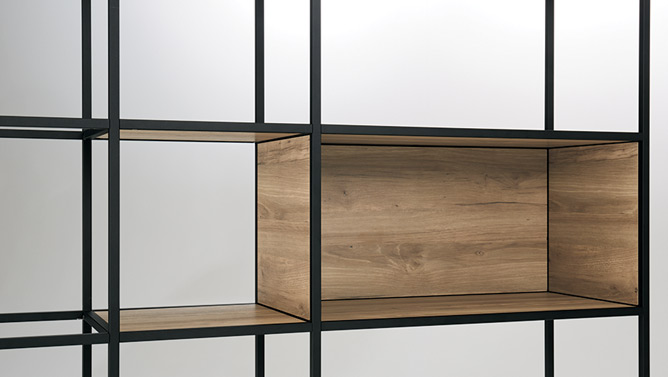 The simple structure of thin frames and shelf boards harmonizes with various spaces
A thin frame that adapts to the atmosphere of the space. A variety of units can be combined to customize the optimal layout for the space.
Functional unit that considers the way of working
Each unit is equipped with an adjuster, which can adjust the unevenness at the time of installation. In addition, since there is a gap under the frame, wiring under the shelf is also possible. Line-up of display units and coat hanger units. Incorporating between shelves expands the use of space.
Create a rhythm in space by combining open / close and different heights
The combination of shelves and panels can create a feeling of space loss. There are two kinds of shelves and panels, wood and steel.