Vision
Creating new ideas, new products, and new markets…
We face a turning point in the way we work to create new, innovative ideas. In times of stagnation, one way to break through is to develop ideas that cross borders. The times call for a new way to work where people meet, transcending the traditional barriers of organization, nationality, generation, cultures, and fields. When people of all different backgrounds share their experiences and knowledge, it gives birth to new standards. Creative Lounge MOV in Hikarie 8/ was made to achieve such standards, and it is our wish to start a movement from Shibuya to transmit to the world. This workspace is a great place for individuals to improve themselves, build organic communities, and build relationships with others and corporations.
Read More
Facebook
Instagram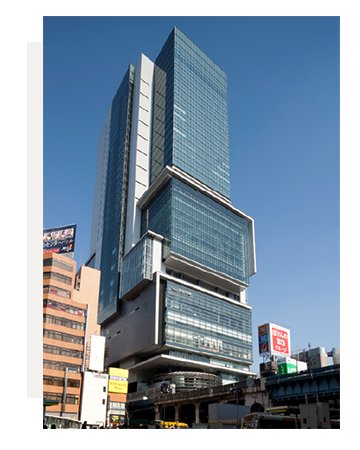 Shibuya, the heart of cool Japan. It is the birthplace of new ideas and a veritable mecca for creators to explore new movements and experimental concepts. In the heart of this imaginative precinct is Creative Lounge MOV.
Designed, planned and operated by Japanese furniture house KOKUYO, MOV is a member based office/lounge designed to facilitate and encourage entrepreneurial collaboration between its diverse set of members across a range of markets. In the last two-to-three years we have seen a strong global shift in the way we work. While it is still early days for concepts such as "activity-based" or "agile" working, there has been a significant push to break new ground in collaborative partnerships and the way we conduct business. Here, a demand has been created for people to meet, transcending the traditional barriers of organisation, nationality, generation, cultures and fields. This new style of working allows individuals to explore their business, build organic communities, and forge relationships with others.